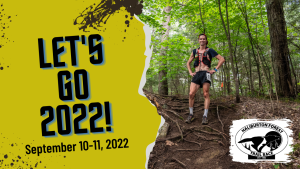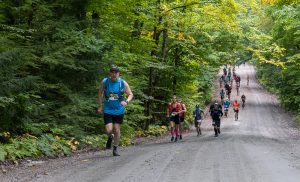 Who is getting excited for registration!  We are, we are!!  Race dates September 9 to 11, 2022.
Hello runners, volunteers, crew, pacers, family, and friends!  Quick update as we count down to registration opening day!
Important Dates
Registration opens January 3rd, 2022, at midnight. Register here: https://raceroster.com/events/2022/54304/haliburton-forest-trail-race-2022
Training Runs – July 9 and August 6, 2022, group camping will be available for both weekends just pay in the office upon arrival or the next morning.
Early Bird Pricing ends August 1, 2022
Registration closes September 2, 2022
Course Changes
50 mile and 100 mile runners will run clockwise in 2022. No switching of direction.
We will be removing the Black Loop to cut back on some of the extra distance we hadn't counted on which made the course a few kilometres longer than expected.
We will add a water station at 6.0 that is available for the entirety of the race.
Aid Station numbers will reverse in the direction participants are running.
Other
12km, 26km, and 50km runners will run the same course and direction as in 2021.
We will keep the same staggered start times.
Each event will be capped at 100.
We will announce if we will be hosting the 100-miler dinner Friday night closer to the event date.
We will be posting an updated participants guide by the end of February 2022.
Don has promised a new course description by February 1, so it will be posted by the end of February as well.
Each Aid Station will now be equipped by Haliburton Forest with a 10 x 20 tent, and yes, the tents do have walls!!
COVID
We will see what the current regulations are at the time, but we may require folks to be double vaxxed particularly for 100 mile and 50 mile.
If we have missed anything else important in our update, please do not hesitate to reach out to hfultra@haliburtonforest.com. We do not monitor this email daily so please note it may take us a few days to return inquiries.
Stay tuned.  As we know more, we will share it through the blog and our Facebook Group https://www.facebook.com/groups/33598268550